Hello first stock analysis blog post of 2020!
For this week we take a look at the possible movers in the Philippine Stock Exchange.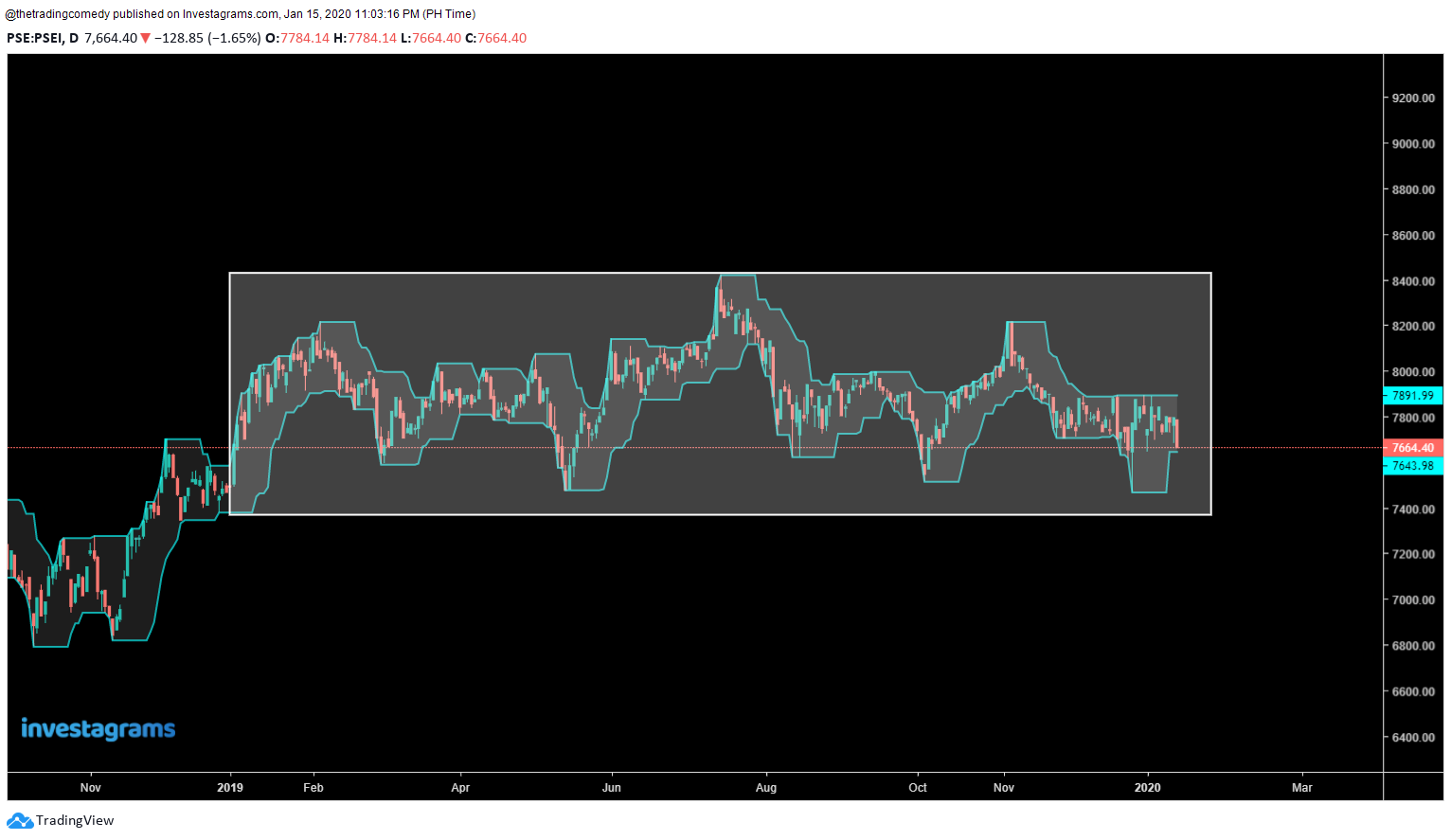 As we can see, the index is still on sideways and given its close today, it is possible that we might see it revisit 7,500 levels for the next couple of days.
If we actually observed the movement from November 2018 to February 2019 we had a brief bull run.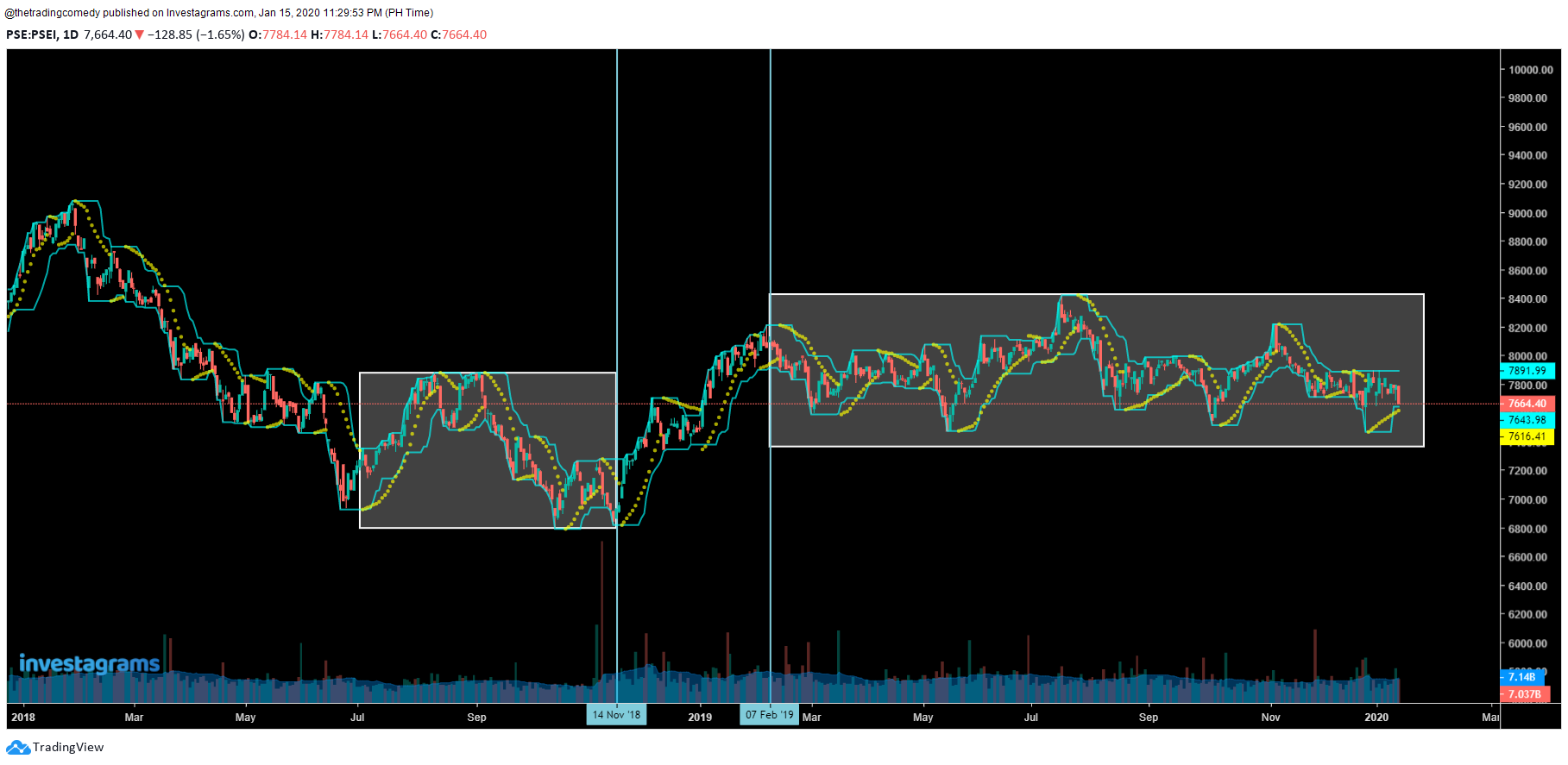 For this blog post we'll be focusing on bounce plays and pullback plays. Don't expect too much for breakout plays since the current sentiment of the entire market has been quite bearish for this week (we dropped like 129 points for today)
With the phase one trade deal signing between US & China going on this week, we may see some stocks react for the next couple of days.
Time to spot some outliers!
Here are my top 3 stocks for the week using smaller timeframes since we are looking for short-term opportunities for us to go long (so when will shorting be implemented here in the Philippines huh?! 😂😂😂):
$ACEX
If you managed to position last month (December 2019), you should've gotten some pretty decent profits already and at least got out near 9.00 – 10.00.
Right now, it is trying to find a bounce point and we see that it closed with the doji and might hold the 8.00 level.
These levels are probably the "sweet spot" if you want to play its potential bounce.
$DMC
Well for this week, DMCI Holdings got pretty battered probably because of these headlines that popped out over the weekend…
…which actually resulted to this:
As long as the price holds at 5.80 – 6.00 the potential bounce play is still intact.
$TECH
Congratulations to those who played this stock last week and for those who caught our Lazy Elliott impulse forecast for this stock.
Fundamental wise, I don't see much going on with the PSE Edge for this stock, this analysis is purely speculative for the moment. We'll know tomorrow what direction this stock will take us (US & China, do your thing 😂)
If we look at our Lazy Elliott corrective forecast for this stock, we might see it revisit near 6.00 so set your risk management if you want to play this one.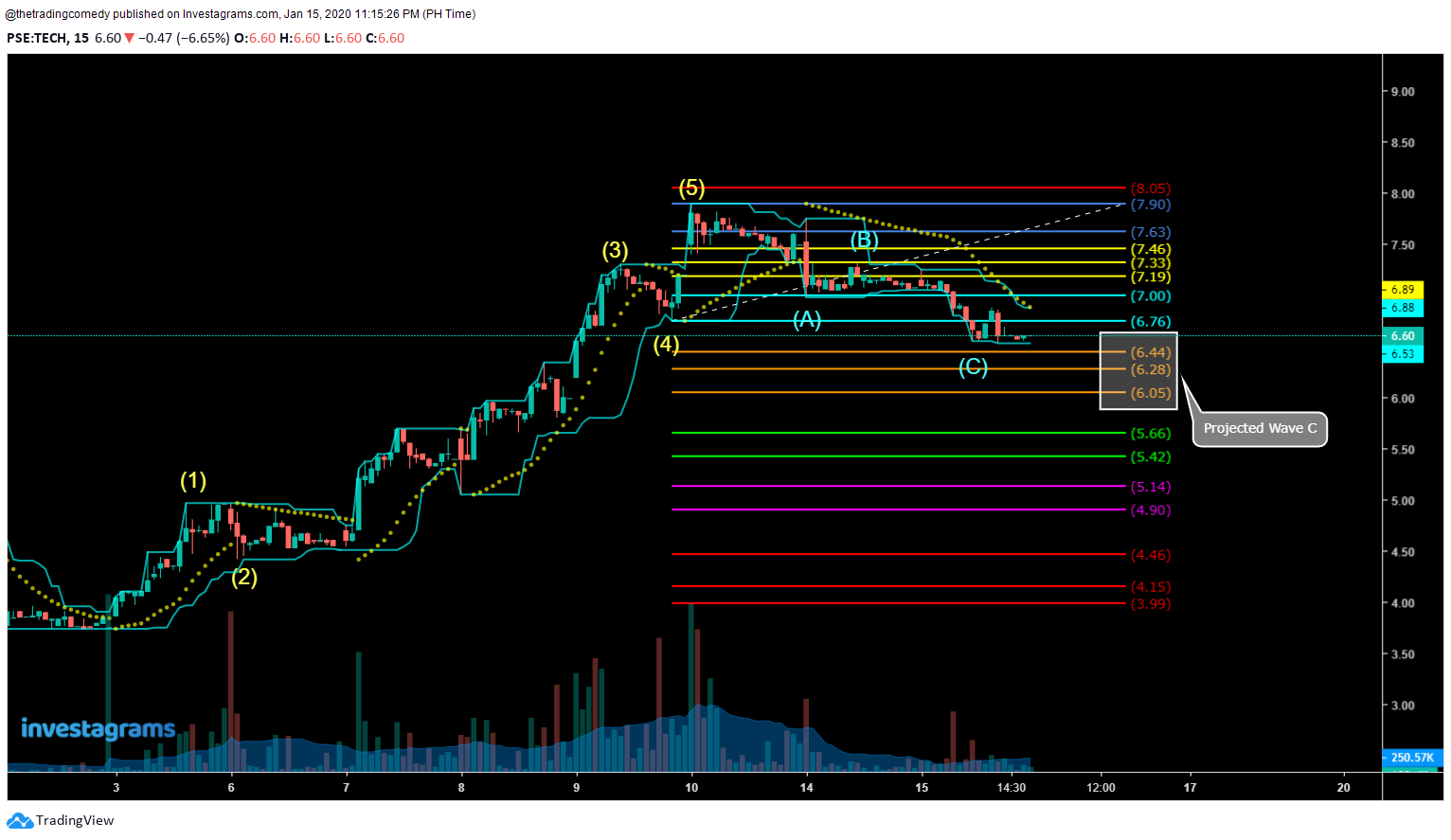 If you read our Lazy Elliott guide you already have an idea what ideal levels you should look at to take profits (the answers lie in the color grouped lines 😉)
Good luck trading poets!